According to a letter from Peter Brand of Lotus Cars Ltd., SB2237 was manufactured in December 1967 and delivered to the customer in January 1968.
SB2237 was initially registered in Dudley, UK with the license plate PFD 550F (see the BW picture from 1968). The car had new owners in UK in 1969 and 1970 trading through the Caterham dealership.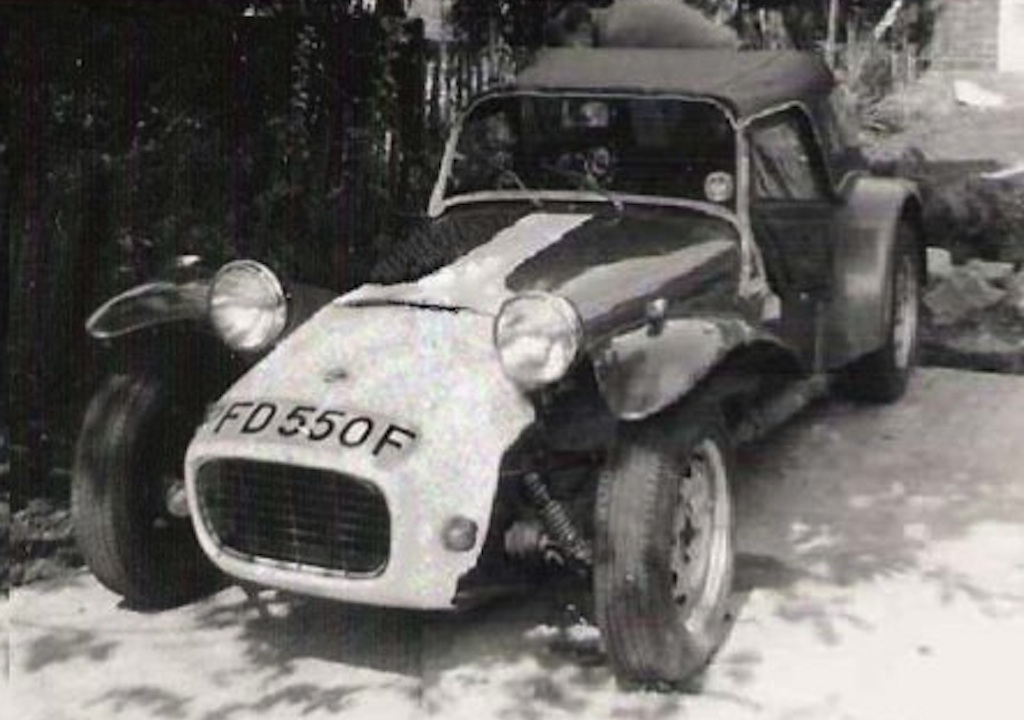 A Hong Kong vehicle registration document shows that SB2237 was registered in Hong Kong in 1974 and had the same owner at least from 1980 to 1987, but no further record of SB2237 exists after 1970 until a garage in Happy Valley, Hong Kong in 1987 sold it to an English expat. According to the garage it had been raced in Macau (see photos where the car is white and red). At one occasion the car had an accident and was subsequently stored for some length of time in the 80es. Apparently, the garage acquired and rebuilt the car with the purpose to sell it. Any further information of SB2237′s Hong Kong history is most welcome.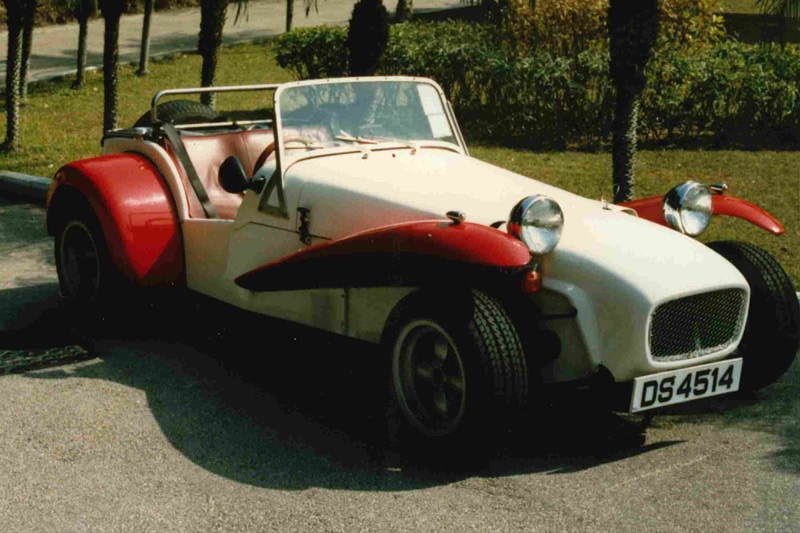 In 1991 the car was shipped to Caterham Cars in the UK for a full restoration which was completed in 1993. The careful restoration was supervised by Simon Nearn, David Wakefield, and a well-known Lotus specialist, with full respect to the car's heritage as a 1967 Series 2 Lotus Seven. A signed version of the Lotus specialist's book was kindly provided by a previous owner.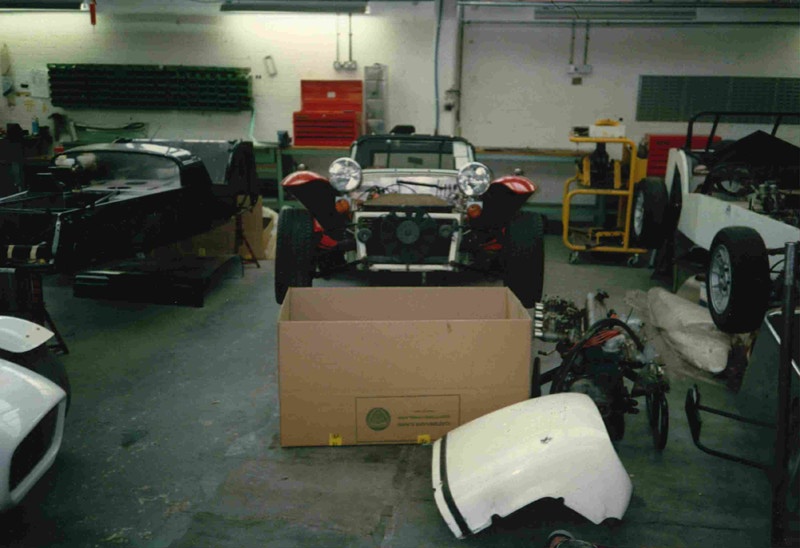 After the restoration SB2237 was in storage until the owner sold it in 2004 with just a few miles on the odometer.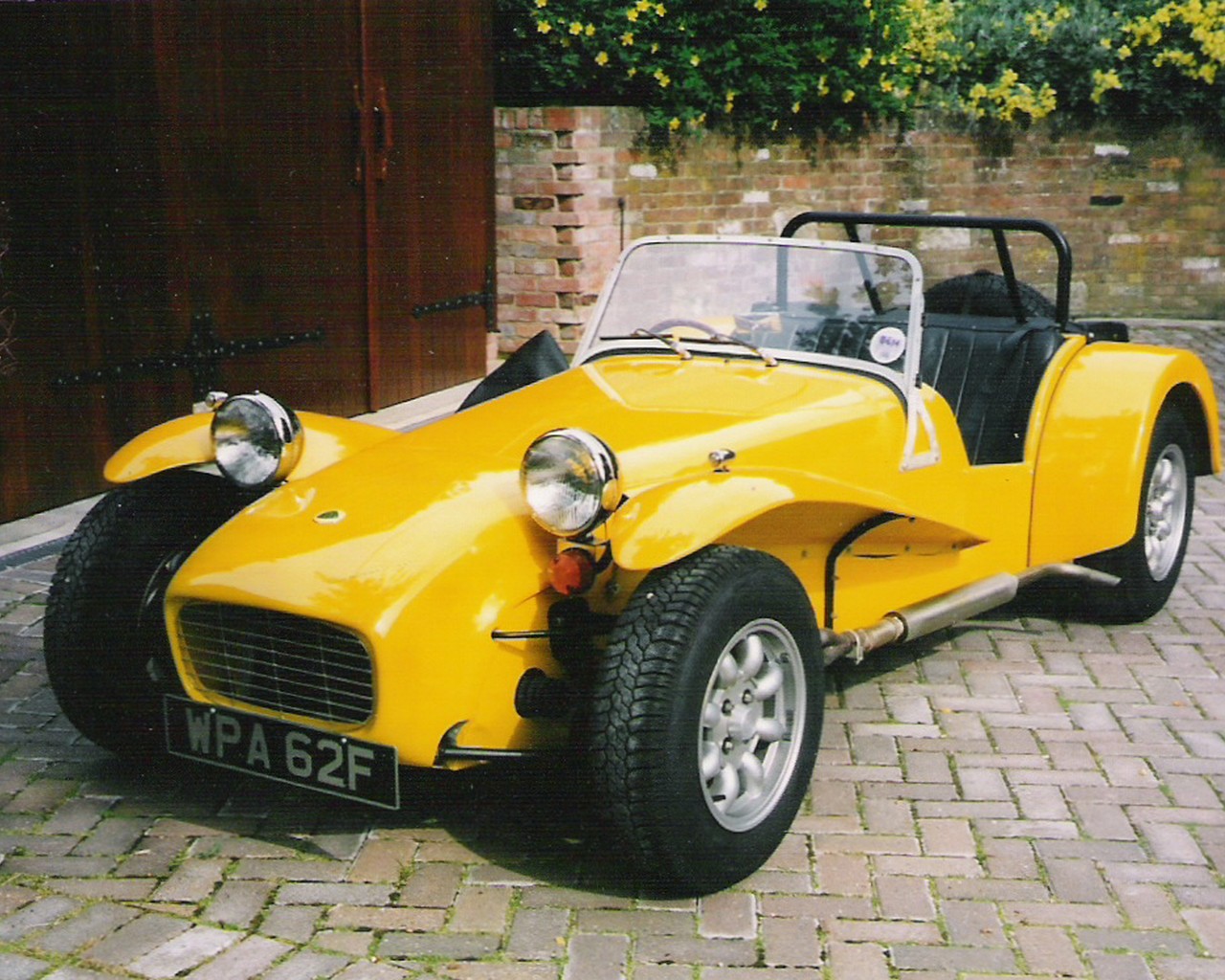 The car has the original braced Standard 10 rear axle (4.11:1) and the standard Ford 4-speed gearbox (see last picture from 2011).
The information on SB2237′s history has been kindly provided by the Lotus Registrar, previous owners, and contacts to Vehicle Registration offices in the UK and Hong Kong.