SB2237 is a Lotus Seven Series 2, vintage 1967, first registered in Dudley UK in the beginning of 1968. Today it lives in Denmark. It has had various engines during its life but now is equipped with a pre-crossflow 1500 cc engine with one Weber 40DCOE 2 as when it was delivered. It has the original braced Standard 10 rear axle and the standard Ford 4-speed gearbox.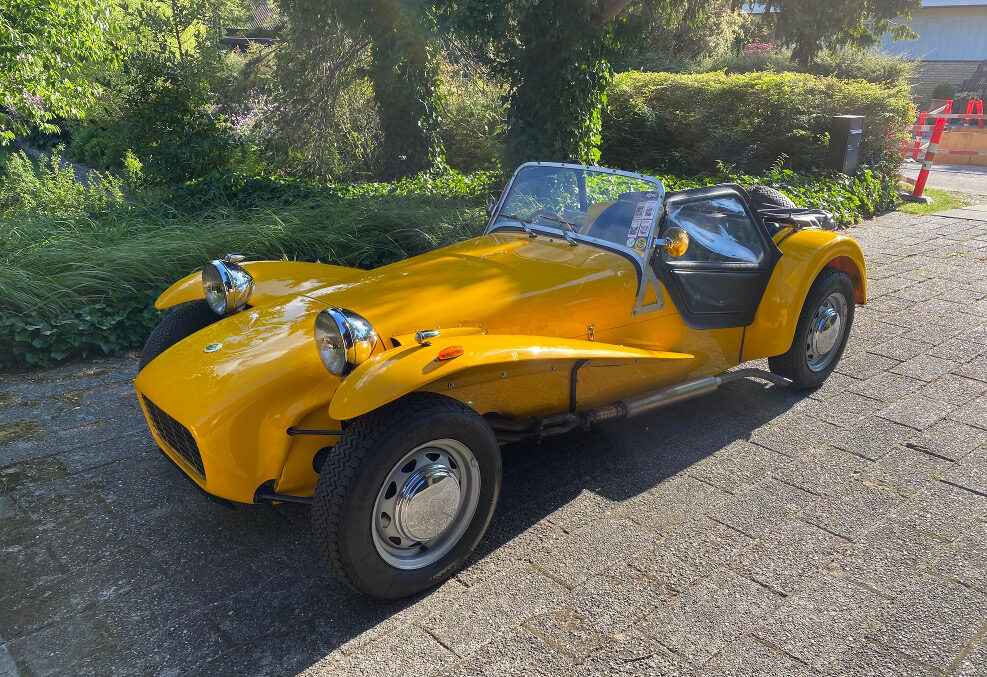 The car was restored in 1991-93 and has since been continuously amended and updated in order for it to be close to original specification while respecting its history and – within this framework – a fast and enjoyable Seven. We have established most of the car's history and in the process have been in contact with a number of very helpful people with knowledge of the car, including Lotus Cars, the Lotus Seven registrar, previous owners, and other Lotus enthusiasts.
This site is about how we have gone about this. We hope you find the site of interest, and we welcome any help, input and exchange of views.
Please also feel free to visit our list of what we have found to be useful Seven links or send us a mail at lotus-seven(at)paetsch.dk if you have any comments or questions.