SB2237 has had a number of different sets of wheels during its lifetime, all 13″, as far as we have been able to learn.
In 1968 it had Elan wheels, suggesting that it may very well have been delivered with these. As can be seen from the picture, no hubcaps were fitted, and the tires were quite narrow.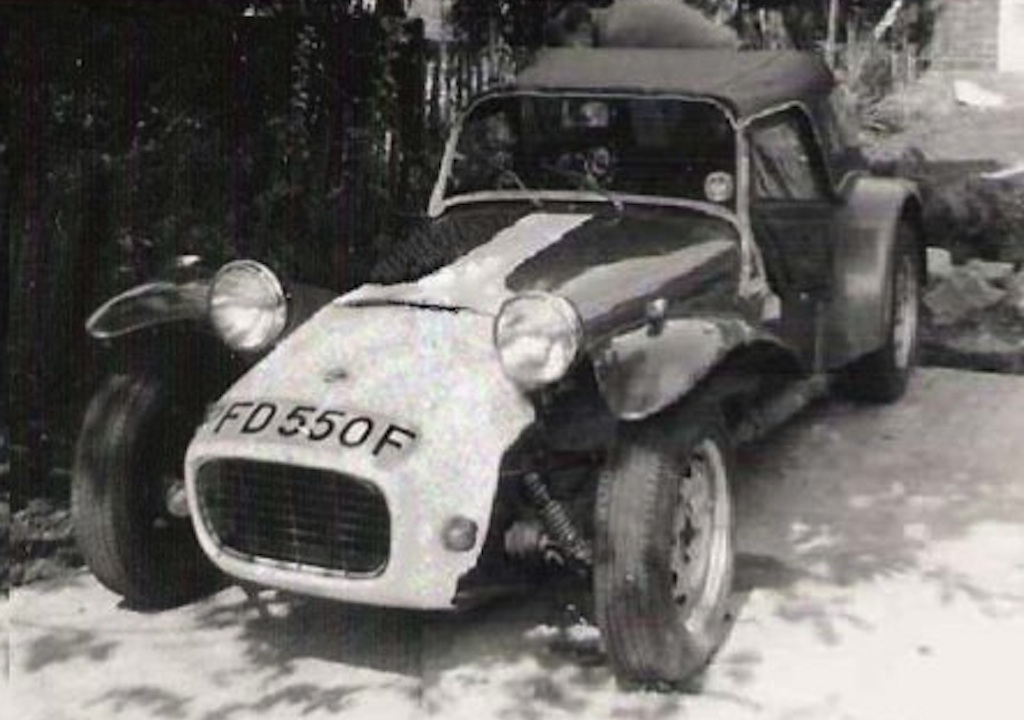 Later, likely when used for racing, it was fitted with American Racing Libre wheels and wider tires – with the rear wheels being considerably wider than the front wheels. These were on the car when it was brought back to the UK, but they were unfortunately lost (as was the  steering wheel) previous to the restoration.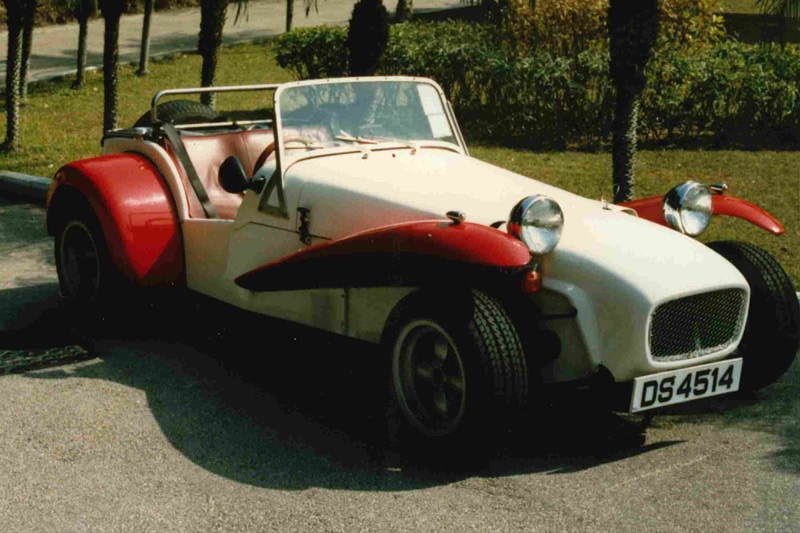 When restored in 1993, the car was fitted with a set of new Minilite style wheels.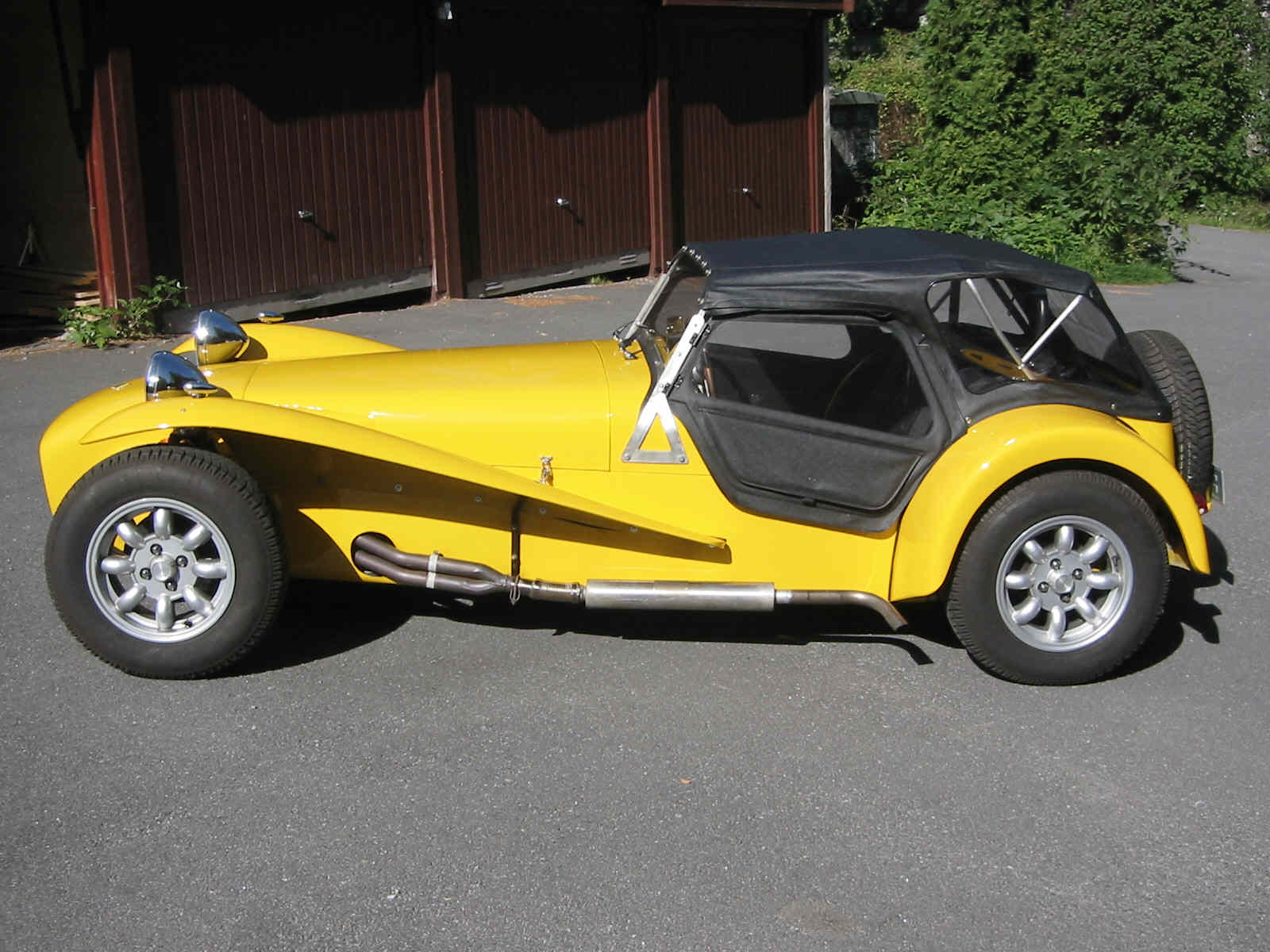 Although the Minilites were nice period wheels, we have since sourced a set of Elan wheels and use these both with and without Lotus hubcaps.